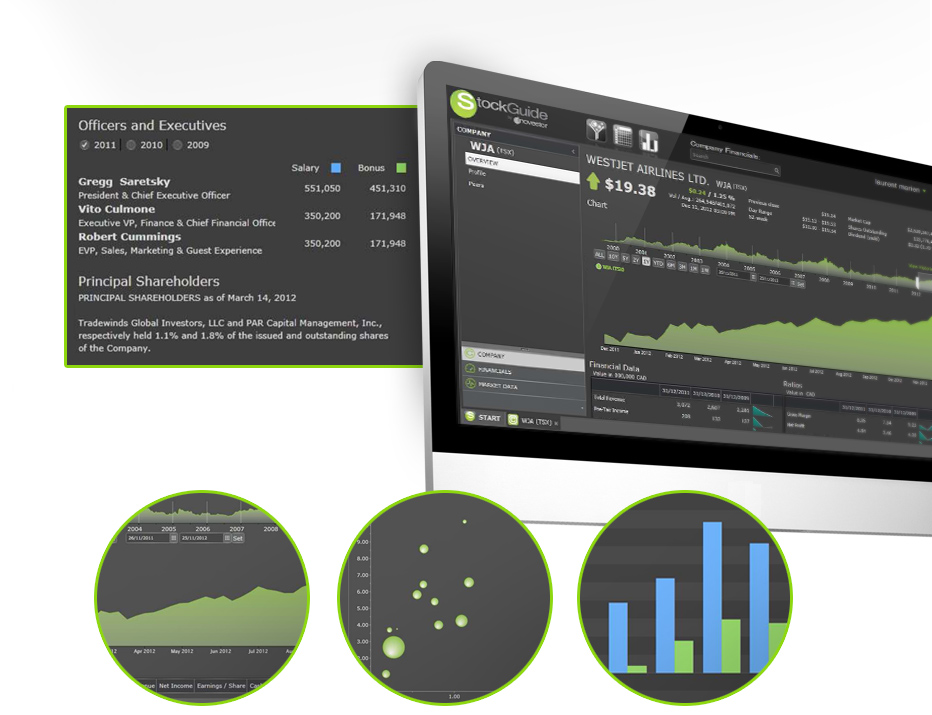 The difference you can clearly see
Visualise data in a snapshot.
An image is worth a thousand words... and a million datapoints.
Tired of scrutinising obscure charts in muddled displays? So were we. That's why we set up StockGuide to reveal the inside data on the Canadian stocks you're looking for in the way you want to see them.
You're a professional, trained to analyse stock data and choose high-potential companies. We designed StockGuide so you can finesse even the most complex screens with extensive datapoint sets. We programmed our financial investment software with clear, prioritised and comprehensive spreadsheets specifically designed to work with financials. Your financials. StockGuide unambiguously displays data on Canadian stocks the way that's easiest for you to interpret and act on. To optimise your skill set. Minimise aggravation. And maximise returns.
For custom data mining and clear, actionable visuals about the Canadian stock market, no other financial analysis software compares to this stock screener. It would be our pleasure to answer any questions you may have, or even come and give you a free, no-obligation demonstration. Really.